"Enjoy cleaner, safer & healthier pool removal services from Jam Pool Removals"
Jam Pool Removals, founded in 2008, originally by David Attard, after gaining experience in the swimming pool removal industry for over 15+ years. We are a locally owned and operated business based exceptionally on quality workmanship and quality pool removal services. With strategically located service hubs and multiple services, Jam Pool Removals uniquely delivers quality service, advice, and equipment to the pool owners across NSW.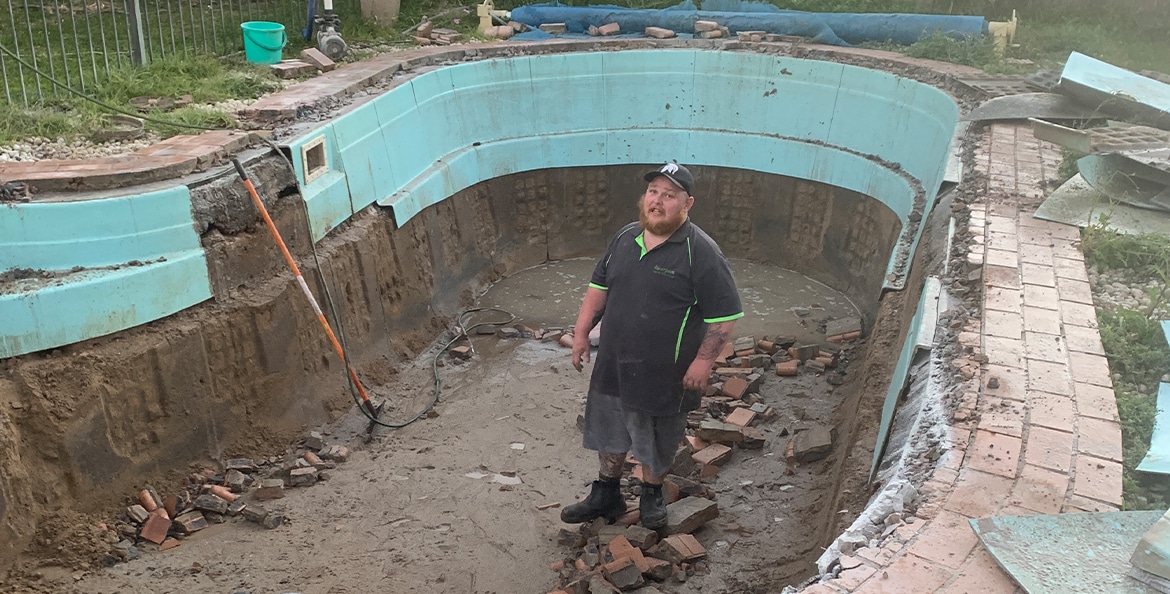 LEADING BY EXAMPLE
Our staff has collective experience in this sector, and hence are proficient in delivering high standard pool removal service. For years we have been serving with dedication and determination allowing us to become the most preferred pool removal agency. We value your health; hence we strive hard to wipe the debris, bacteria, dirt from your pool and give it a sparkling appearance.
WE ARE PROFESSIONAL
We do hold an in-depth knowledge of swimming pools, so weather commencing with a new pool removal project or planning to turf the existing one we are here to assist you throughout the period. Understanding the requirement, we make use of the best and latest product and technology.
WHY CHOOSE US OVER OUR COMPETITORS?
We conduct training sessions for our employees to make them understand the use of the latest introduced technology. We ponder over minute details and work diligently to get the task perfectly accomplished. Alongside this, we have maintained a successful reputation of becoming the most efficient pool removal service provider in New South Wales. We make sure to comply with all the Quality standards laid by the Australian government.
Jam Pool Removals take pride in providing on-time response and service needs. We feature:
Same day service for immediate pool removal needs.
Service to difficult locations such as sloppy yards.
Manual service with no damage to surrounding properties.
Certified pool removal technicians.
Liability insurance policy to our employees.
Warranty on the parts supplied by us with guaranteed satisfaction.
10 years of warranty on work complete upon ground settlement.
Pool inspection report on completion of undertaken services.
Prompt and reliable pool service.
24/7 support service.
We produce visible results. Hence, if you are looking for a committed pool service contact us today!
More than 10+ years of experience